Safety Lifecycle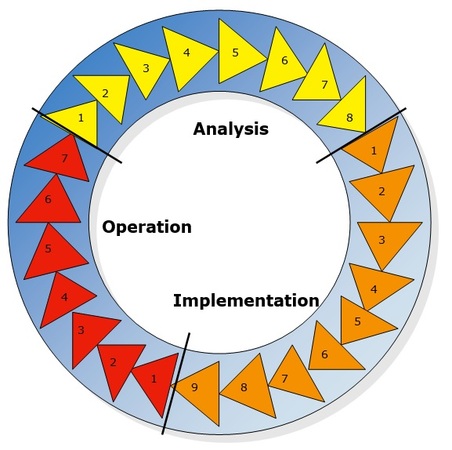 From Analysis through Operation, we provide the expertise to make your plant and processes safer.
We're here to help you in all phases of the Safety Lifecycle. Please explore each of the section below for a brief description of the aspects of the safety lifecycle and the services we provide:
*Services provided by Bluefield Process Safety, LLC.
Training Courses

Training appears in the project safety lifecycle twice: in the project implementation phase and in the operation phase. A safe operation depends on operation and maintenance personnel understanding their process and its safety features before it ever starts up, and on ongoing training in a variety of topics. Bluefield Process Safety has developed a range of courses to meet these training needs and is able to develop and conduct specific training as is required. Bluefield Process Safety will train your staff on-site and provide certificates of completion. Please contact Bluefield Process Safety for pricing and scheduling of a training session. We offer training sessions both in person as well as via teleconference.